Creativity, connectivity, and consistency are key

Lucky for you, our branding team has put those skills to the test for years with powerful results. You want to communicate who you are to your customers. You want to convey your dedication, passion, and relevance in this booming cannabis industry. Your cannabis, hemp, and CBD business's identity and persona is the first line of introduction to your target consumers. Branding provides communication your customers can see and feel. Brand identity will make your customers feel connected to you from the first impression through to the lasting relationship.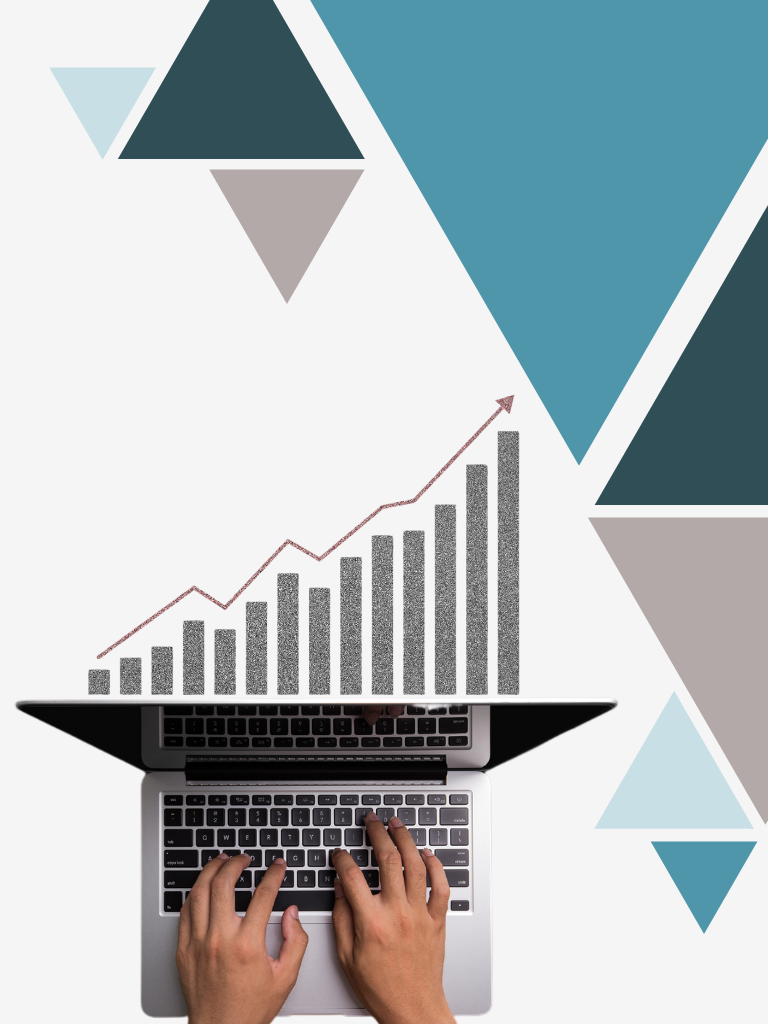 Brand identity & growth with Kush Media Co. in Waterville, Maine
Consistency is the key to inspiring the trust and credibility you want to be associated with your marijuana, CBD, and hemp business. Make your brand and persona memorable to resonate with your target market. Our creative and friendly branding team will work side by side with you to build your brand from the ground up or makeover your current brand. We will help you identify and establish the persona you want for your cannabis business and develop all the elements to make it a memorable and united brand. From your vision and voice to your logo and tagline and everything in between — let us help you create and grow your brand.
Cannabis Graphic Design with Kush Media Co. in Waterville, Maine
Keep your unique brand memorable with professional marijuana branding services from our cannabis branding team. We offer in-house marijuana logo design, graphic design, cannabis photography, and promotional items. Keeping all your branding consistent across the boards keeps your cannabis business relevant, trustworthy, and memorable.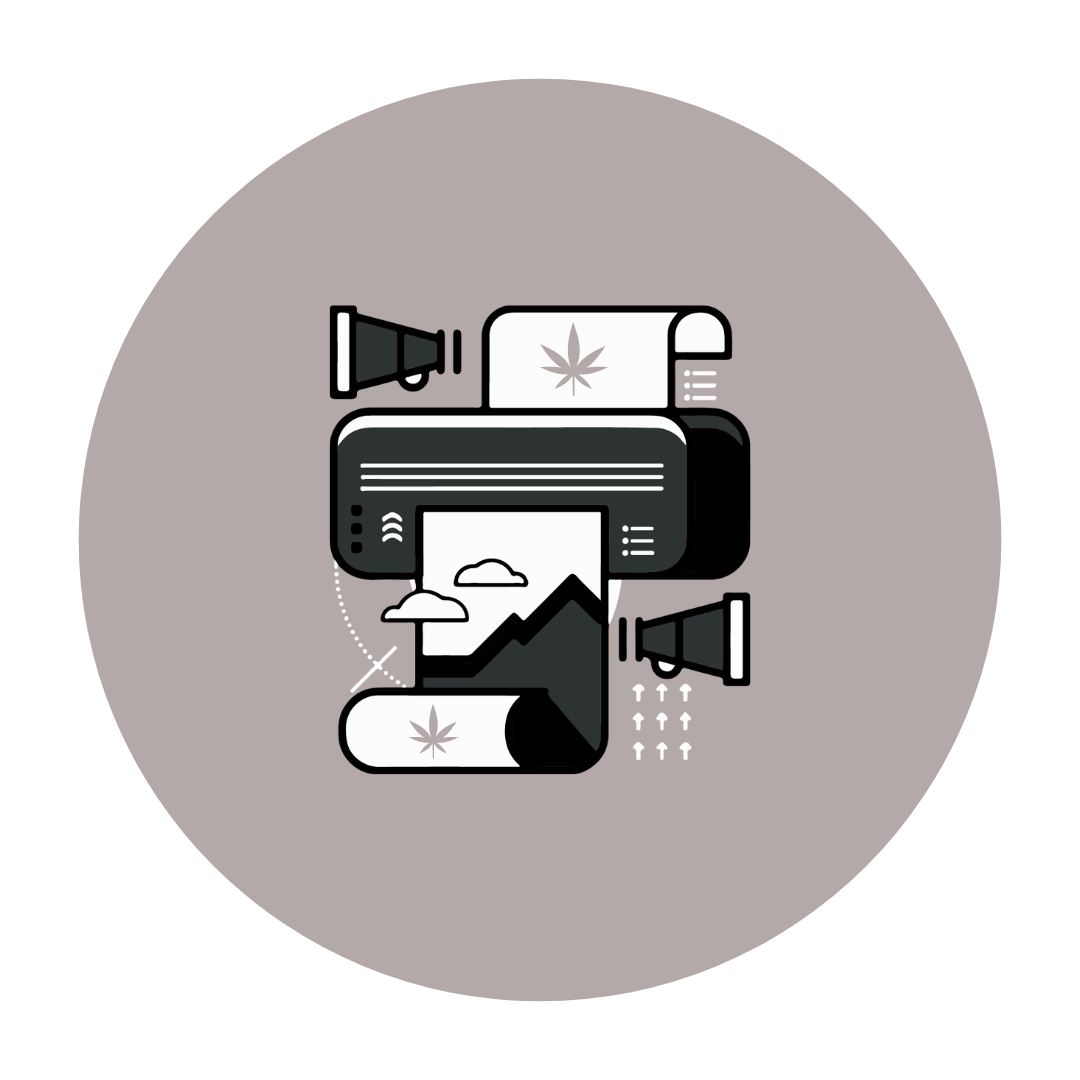 Marijuana Logo Design
Attractive, consistent, and professional logo design is an important piece of your marijuana branding. Our experienced graphic designer will create the perfect logo to complement and complete your brand identity. Let us make you recognizable in the cannabis industry.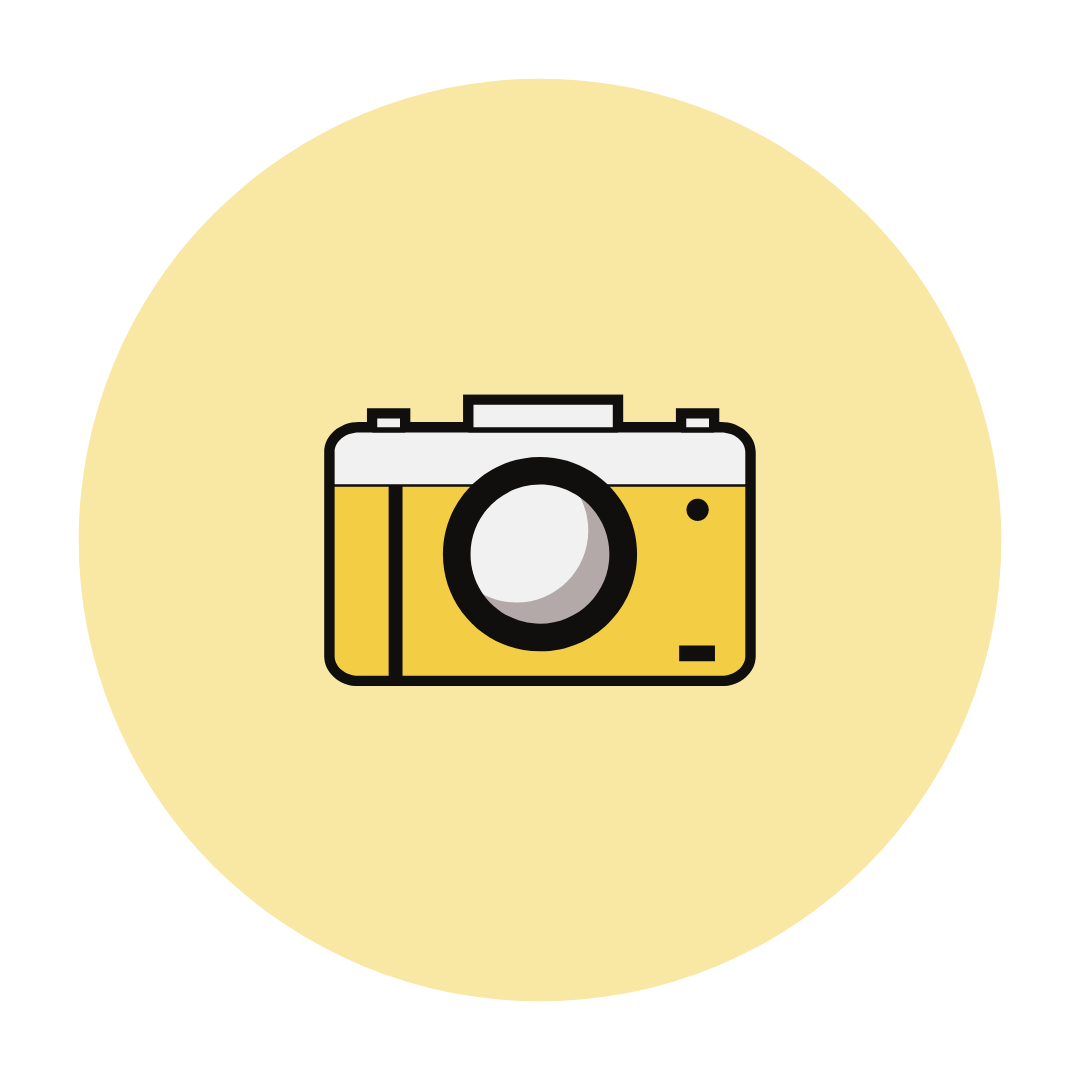 Cannabis Photography
Unique, beautiful, and personalized cannabis photography can help your marijuana business stand out in the crowd. We offer in-house professional cannabis photography to keep your customers engaged and familiar with who you are and what you offer in this marijuana industry.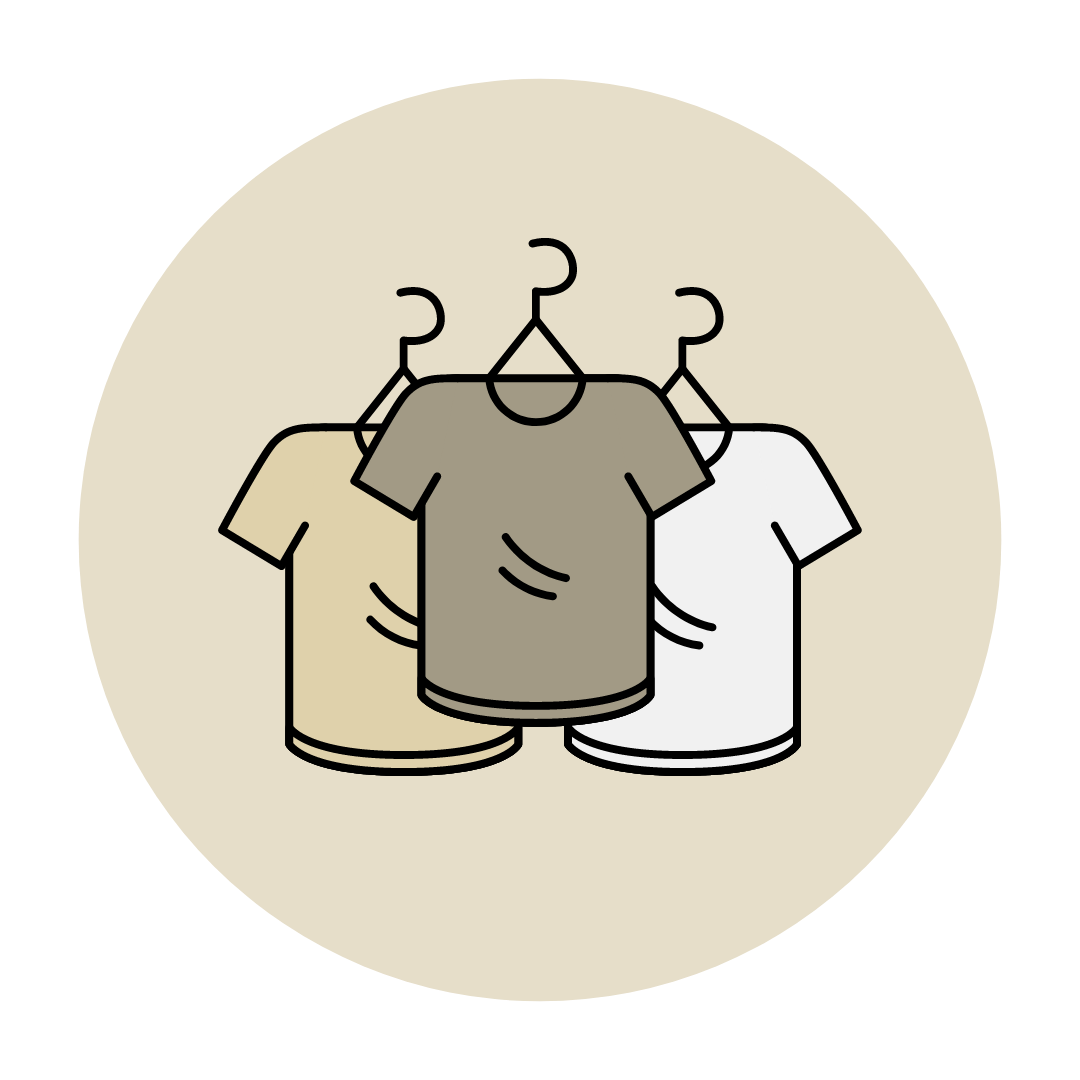 Promotional Items
Merch is always a fan favorite, and that remains true within the cannabis branding industry. As part of our marijuana branding services, we offer promotional products and design for your dispensary, caregiver storefront, expo, show, or next big event. Keep your brand visible in the cannabis industry.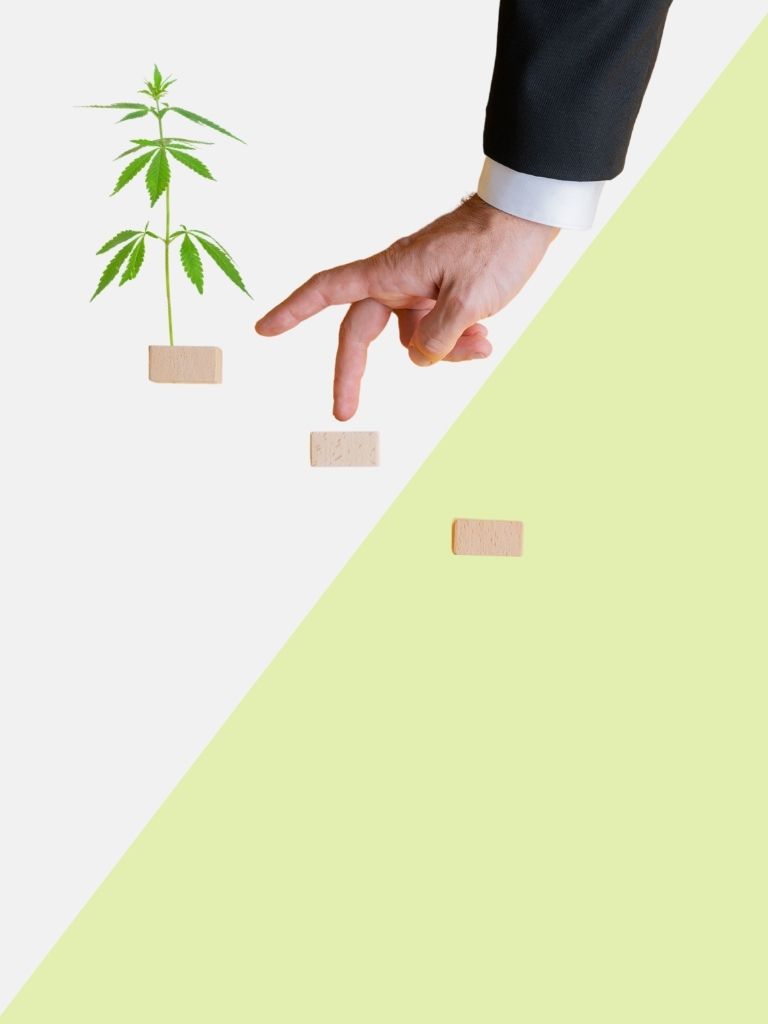 Brand identity from start to growth
Our branding team approaches branding with a wider view to encompass all aspects of creating the full identity that will take your marijuana business and make it unique, memorable, and perfectly aligned for maximum growth. It is important for every piece of your cannabis business's identity to be united and harmonized. Our team can bring you from concept to fully branded by helping you discover the best strategic approach to finding and communicating your voice and persona to your customers. We touch on every aspect, such as fonts, colors, logos, taglines, and your vision. With in house graphic design, cannabis branding and marketing, and access to branded packing and specialized cannabis photography — Kush Media Co. has all-inclusive packages to form your brand and help it grow.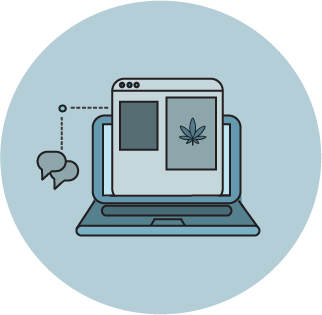 Website & Cannabis SEO
Attract your target market with a perfectly optimized professional website for your cannabis dispensary, caregiver storefront, or other marijuana-based business. Our website and cannabis SEO team provide in-house knowledge and experience in all the aspects of marijuana website and cannabis SEO services. Some of the areas our expert team provides comprehensive services for include — cannabis SEO, marijuana web design and branding, and expert cannabis content marketing. Get started on your engaging, professionally built website with our team today!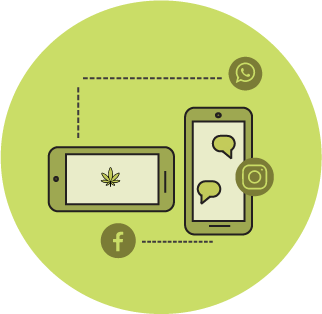 Cannabis Social Media Marketing
Facebook, Instagram, and Linkedin are only a few of the many social media platforms that can be a useful and effective to reach and connect with your target consumer. Our savvy social media marketing team is skilled in all things cannabis & social media. We will provide you with customized social media marketing campaigns, brand building and management services, customized content and graphics, and much more. With included consumer research and analytics data, our social media marketing is all-inclusive and the answer to growing your brand!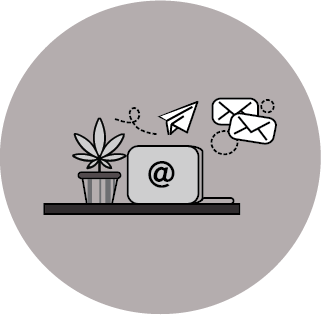 CBD Email Marketing
What was once an under-utilized marketing tool has become an effective and engaging way to communicate with customers and target consumers for many caregiver storefronts, cannabis dispensaries, and other marijuana, hemp, or CBD-based businesses. Our experienced email marketing team will provide you with CBD email marketing, dispensary email marketing, and cannabis email marketing, fully strategized email campaigns, market research-based optimized scheduling, and customized email templates. Be right in their inbox when they need you!
You are unique in your brand for your marijuana business, and Kush Media Co. is unique in our approach to achieve the biggest growth possible for you through our marijuana branding.