At Kush Media Company, we manifest greatness in all that we do.
As a Maine-grown team of hard-working, talented, and dedicated people, we have got what it takes to provide successful digital solutions for your cannabis business.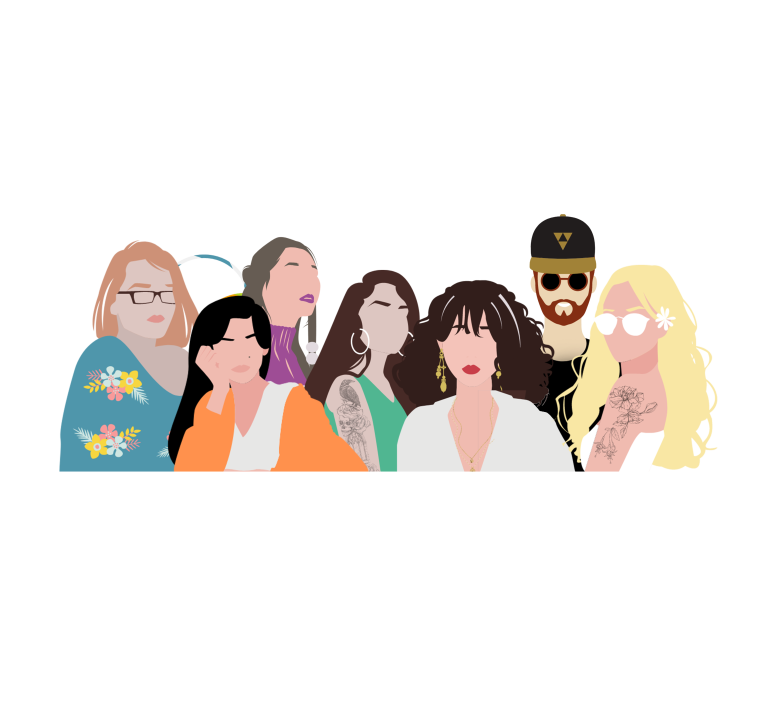 Work with Kush Media
If you are a cannabis-related business looking to enhance your essential website presence, Kush Media Co. is the creative marketing agency for you! We are a dedicated, knowledgeable, results-driven marijuana marketing agency, specializing in generating cannabis marketing results for your business. Our educated team focuses on delivering beautiful web design solutions for canna-business growth, effective marketing strategies, ranking dispensary search-engine optimization (SEO), creative content, regulatory maintenance, and much more. Learn about how we have developed the skills to become the cannabis industry's elite marketing company!
Extensive Research
Market, consumer, and competition research is an important first step when our team sits down to develop a plan to build your brand, grow your business, and attract new customers. With our extensive research history, our analytics data, and our experience, we will quickly determine the best way to move your business forward.
Thorough Planning
Once we have done our extensive research, we will put together a plan of action to best support the success of your new website, email campaign, or other marketing service needs. When one of our plans comes to fruition, creating the growth of your brand, your business, and your future, our results speak for themselves.
Real Results
At Kush Media Co, we are results-driven, and we never stop working to ensure your business gets the results it needs. We are always working for our clients because your growth equals our success. With our thorough research, our fully integrative growth plans, and our dedication to your success, results are a sure thing!
The Kush Krew
Our Team is Maine-Grown
Kush Media Co. offers a stellar team of local marketing gurus that cover every area of expertise for your cannabis branding and marketing, from content development, to custom graphics, to individualized web design! We are the team for you.
Founder & CEO of Kush Media Company
"Happiness Slaying Maven"
Siarra has built a strong connection with the cannabis plant through her spiritual practice. As a powerful healer and guide, the marijuana plant has offered a plethora of support as Siarra has discovered so much about herself along this beautiful life journey. As a natural-minded momma to her human and pet babies, her family also utilizes CBD in their daily health regime!
Website Designer/SEO Strategist
"Digital Prophet"
Cannabis has impacted Beanie's life in a number of ways. For starters, it helps her to see things in a more creative light, generating curiosity on how to develop a flow with colors and design. A reminder we all need, Beanie uses cannabis to remember to stop and breathe; taking a moment to relax or rethink, and reflecting on the world around us. Lastly, Cannabis helps Beanie with pain management. As someone who avidly practices aerial arts, along with frequent farm work, an over-worked, tired body is something Beanie is often battling. CBD salves and bath bombs are a life-saver, and edibles are often helpful to keep things on an even keel throughout the evenings.
Graphic Designer/Social Media Strategist
"Crayon Evangelist"

For Amber, cannabis has shown her a culture of people who are accomplishing, helping, and overcoming many things from a solely holistic approach. The people she meets and gets to work with are truly inspirational and insightful for her in so many ways, through the growth in her career and as a person. Building a name for the cannabis industry that is full of successful, hard-working individuals is incredible to be a part of.
Business Accounts Strategist/Content Strategist
"Word Witch"
For Bec, cannabis has been a lifelong healer of mind, body, and spirit. Bec connects to the plant spiritually to enhance her creativity, ease feelings of anxiety, manage chronic pain or inflammation, and calm difficult symptoms of obsessive-compulsive disorder without the use of harmful traditional medical treatments. Holistic medicine, specifically cannabis, has helped Bec to live a normal life into her adulthood after years of struggling with physical pain and mental illness while growing up. Bec is a huge advocate for cannabis and the health and wellness benefits this amazing plant provides.
Project Manager
"Administrator Of Randomness"
After having a stroke in 2016 Jenn has gone through many medications and doctors to help with her post-stroke complications. Cannabis edibles, with a combination of other healthy habits, have been life-changing for her insomnia, ADHD, nerve pain, and migraines.  She also uses CBD for her cats that struggle with anxiety.  By going through this traumatic event Jenn realized that working in a healthy environment is more important than ever.
Content Writer
"Cannacontent Connoisseur"
Cannabis has played a pivotal role in my life, freeing me from the struggles of chronic illness and everyday anxiety. Real-world experience in supporting the growth of local businesses enables me to dive into projects individually and visualize the big picture. I hope to reach target audiences and enhance the cannabis industry as a whole through creative writing and energy.
Content Writer
"Content Queen"
Cannabis has helped Julia in so many ways. In her personal life she uses it to support the gateway to allow creative and happy energy in while allowing any pain, anxiety, or negative energy to leave. She is a creative person and has a unique way with words which allows her to thrive when writing content, she thrives especially when able to be creative.
Proud of our amazing team who strives to provide our clients with the best services every day!
The traditions and uniqueness of our teams spirit shines through in the cannabis industry. The Kush Media Co. team blends our vast digital and traditional marketing experience with our unique perspectives, knowledge, and experiences to create targeted, audience-resonating marketing campaigns.