Creative Cannabis Website Development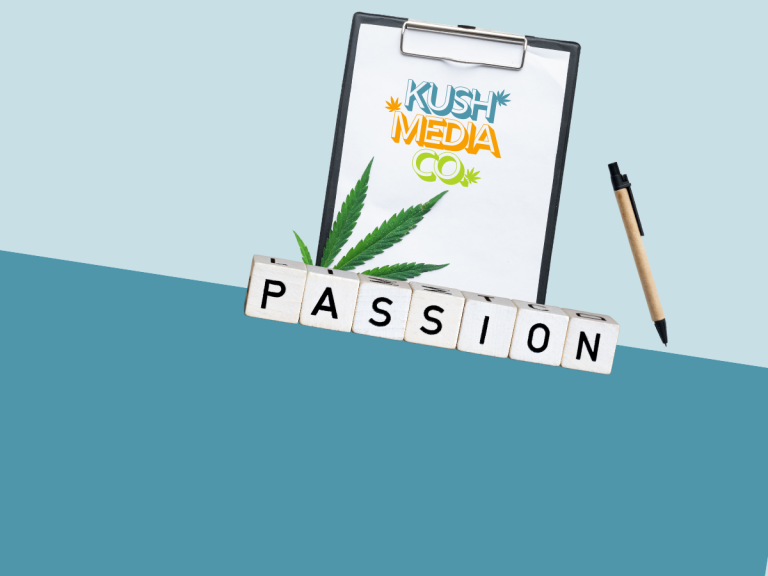 At Kush Media Co. we pride ourselves on our passion for what we do.
Whether you need content development, web design, or graphic arts--our team has it all. We provide any service needed with both ease and efficiency. With a warmth and familiarity that you won't find anywhere else! We treat our partners like family, with a professionalism that is both abundant and unmatched within the industry. Our specialized team will go to new highs (pun fully intended) to bring a creative and visual edge to your business site. Starting from scratch? No problem. Revamping your current page? No problem there either. Investing in and with us will bring your business to a new era of profitability and ease of access for your valued customers. We're here for you!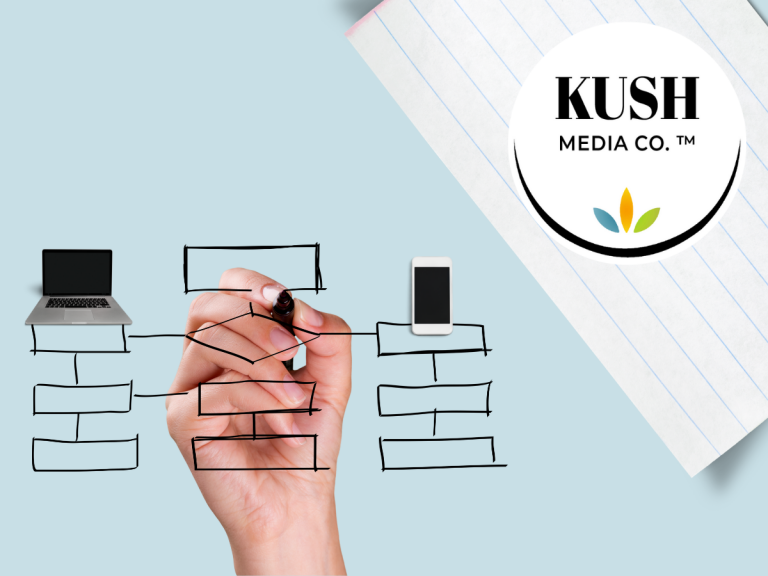 Marijuana Marketing with Kush Media Co.
Our experienced team of talented professionals are dedicated to manifesting success in all avenues of our business and yours. Our affordable approach to marijuana marketing, comprehensive data management, and routine analytics are second to none. Along with detailed SEO for your cannabis company; you can't be beat! Our desire for next level results will show in every project and interaction with us. We can't wait to work with you!
Our unrivaled experience and unparalleled knowledge of the cannabis industry guarantees us as an asset in our business partnerships. We're on the cutting edge of the unique, up and coming market that is cannabis web design. We'd love to show you for ourselves!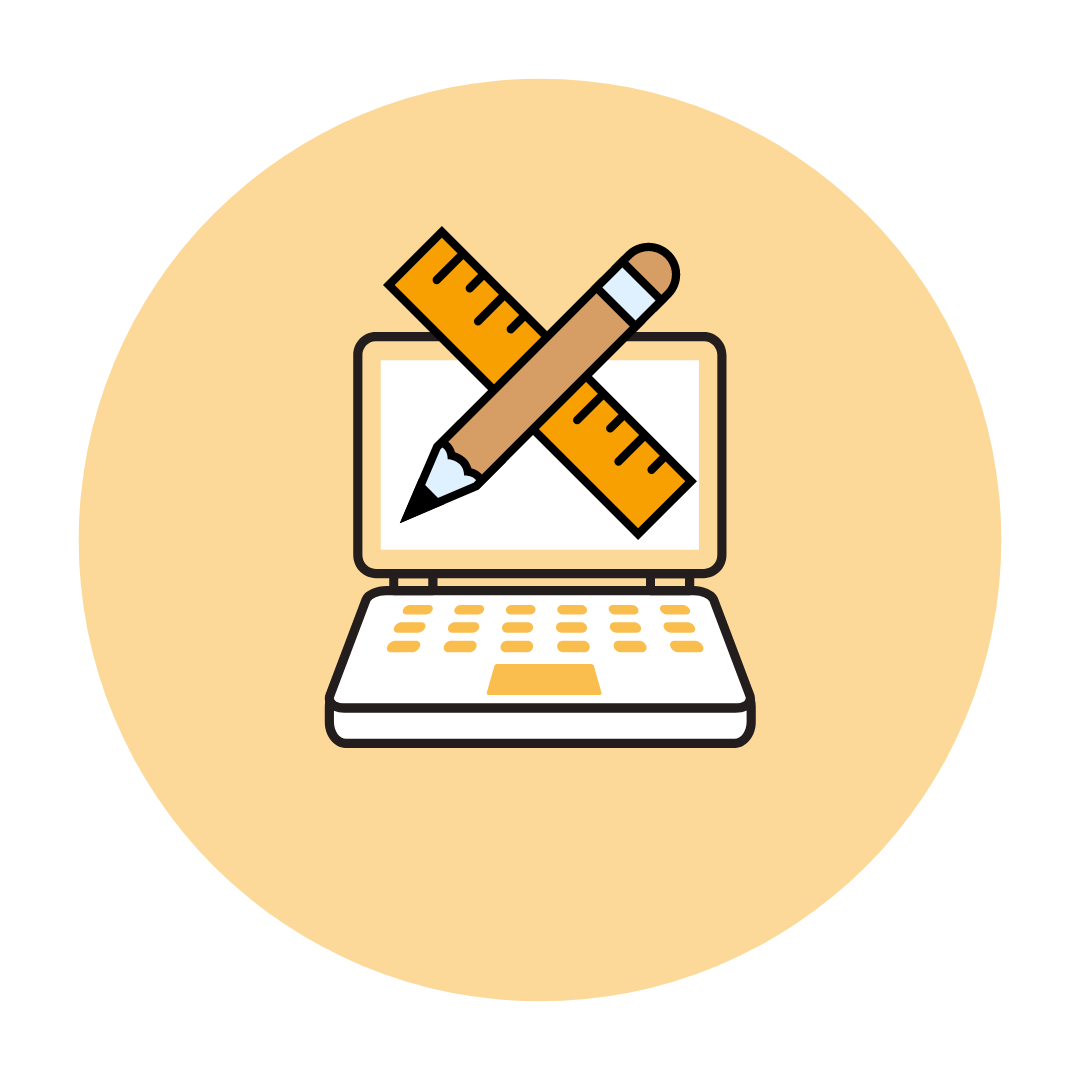 Cannabis Websites
Kush Media Co. websites are fully customizable to your needs and desires. Be it a cannabis dispensary, caregiver storefront, or any other marijuana based business we've got you covered. We guarantee a professional and engaging web page to captivate your target market no matter the project. Leave the technological heavy lifting to us. We'll build your online presence while you build your business!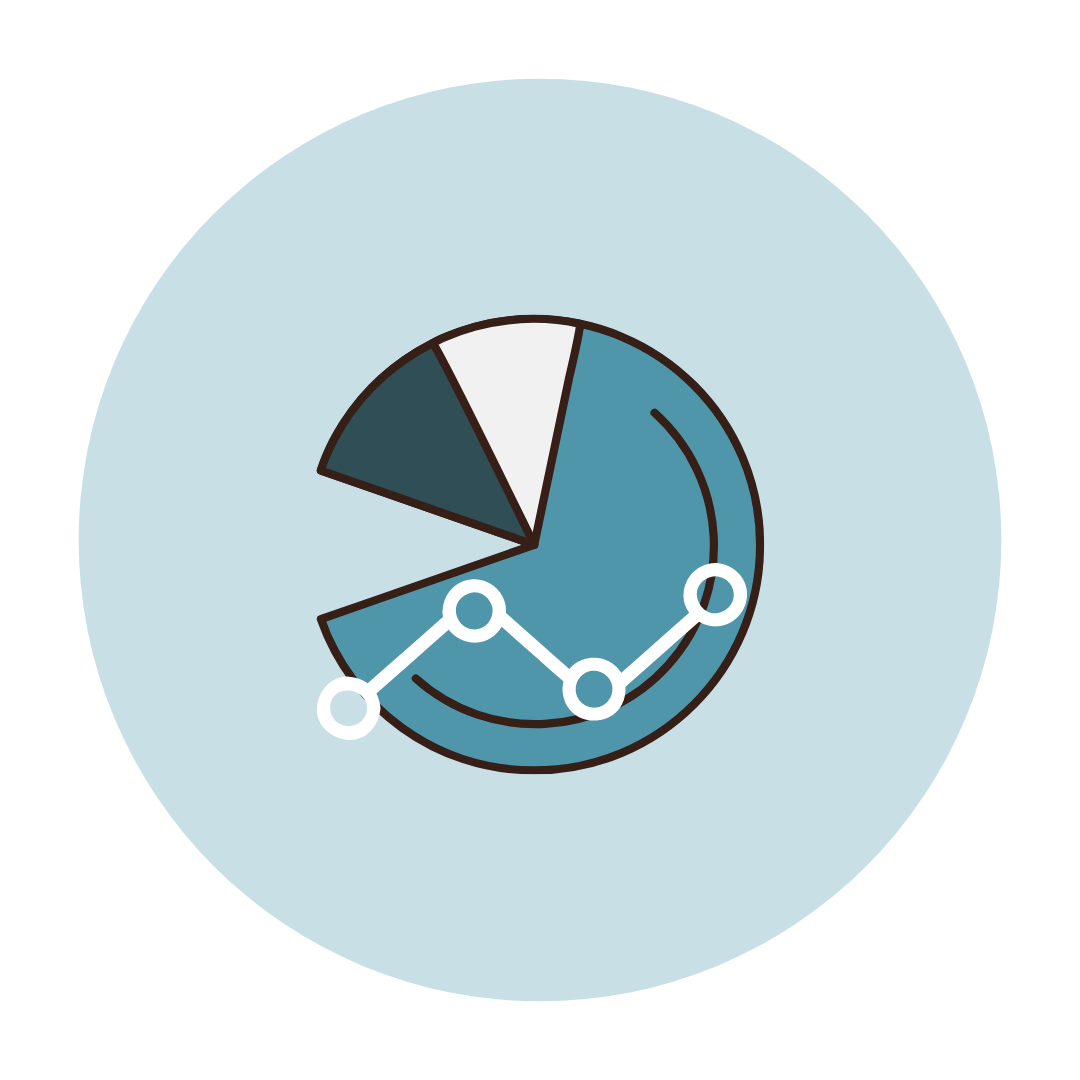 Brand Identity & Growth
Personality and identity is the lifeblood of any successful business. These factors will be what establishes trust and familiarity with your brand and business. Your customers will be greatly impressed by our in-house, fully customizable graphics tailor made to your specifications. Let's work together to bring your brand to the forefront of the cannabis industry!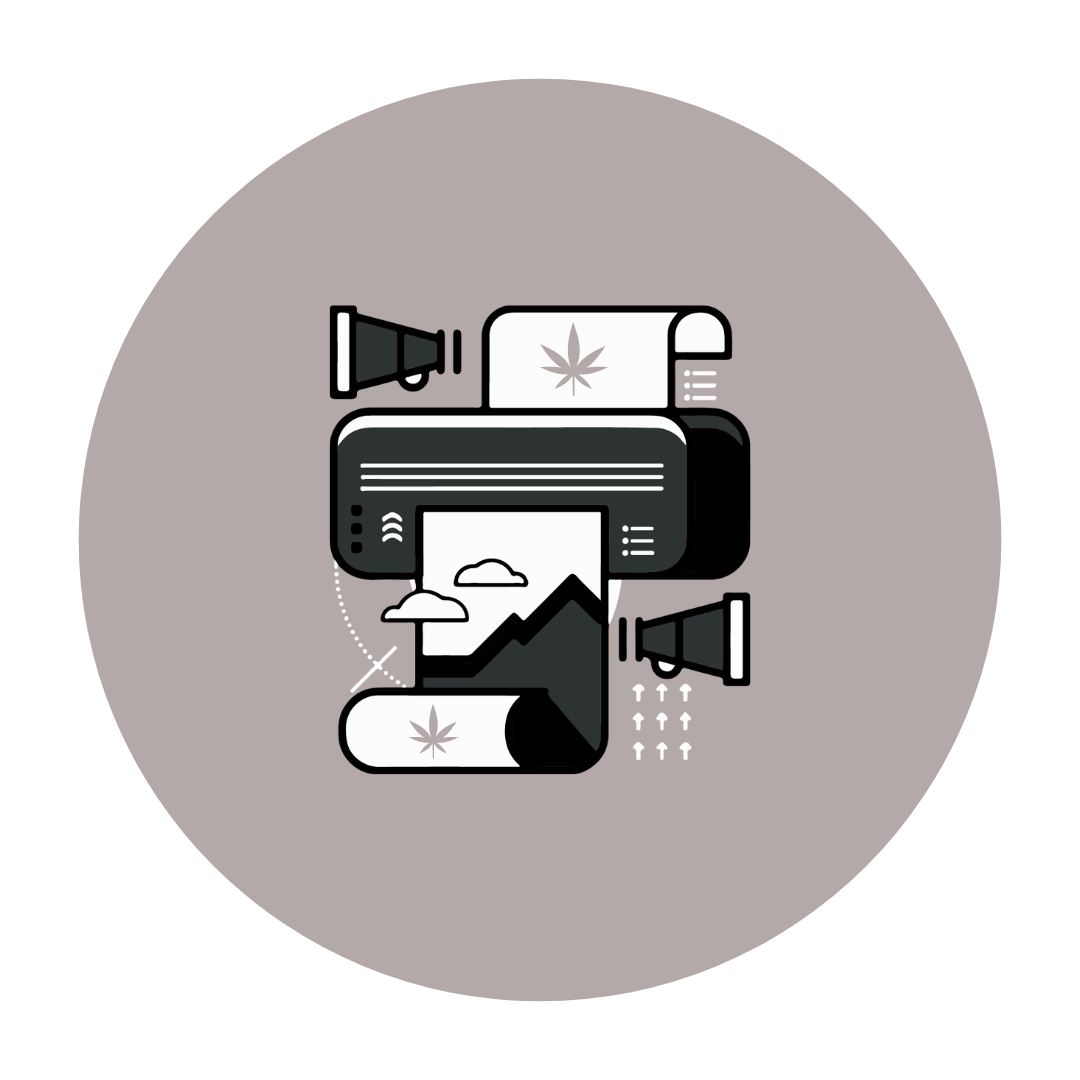 Cannabis Email Marketing
Email marketing is a vital tool in engaging with your target market effectively. We will create an email campaign strategy based on optimized scheduling, cutting edge market research, and engaging, informative content to best reach your target customer base. We truly understand the cannabis industry from a consumer point of view, and stay up to date on the ever-changing nature of that unique vantage point.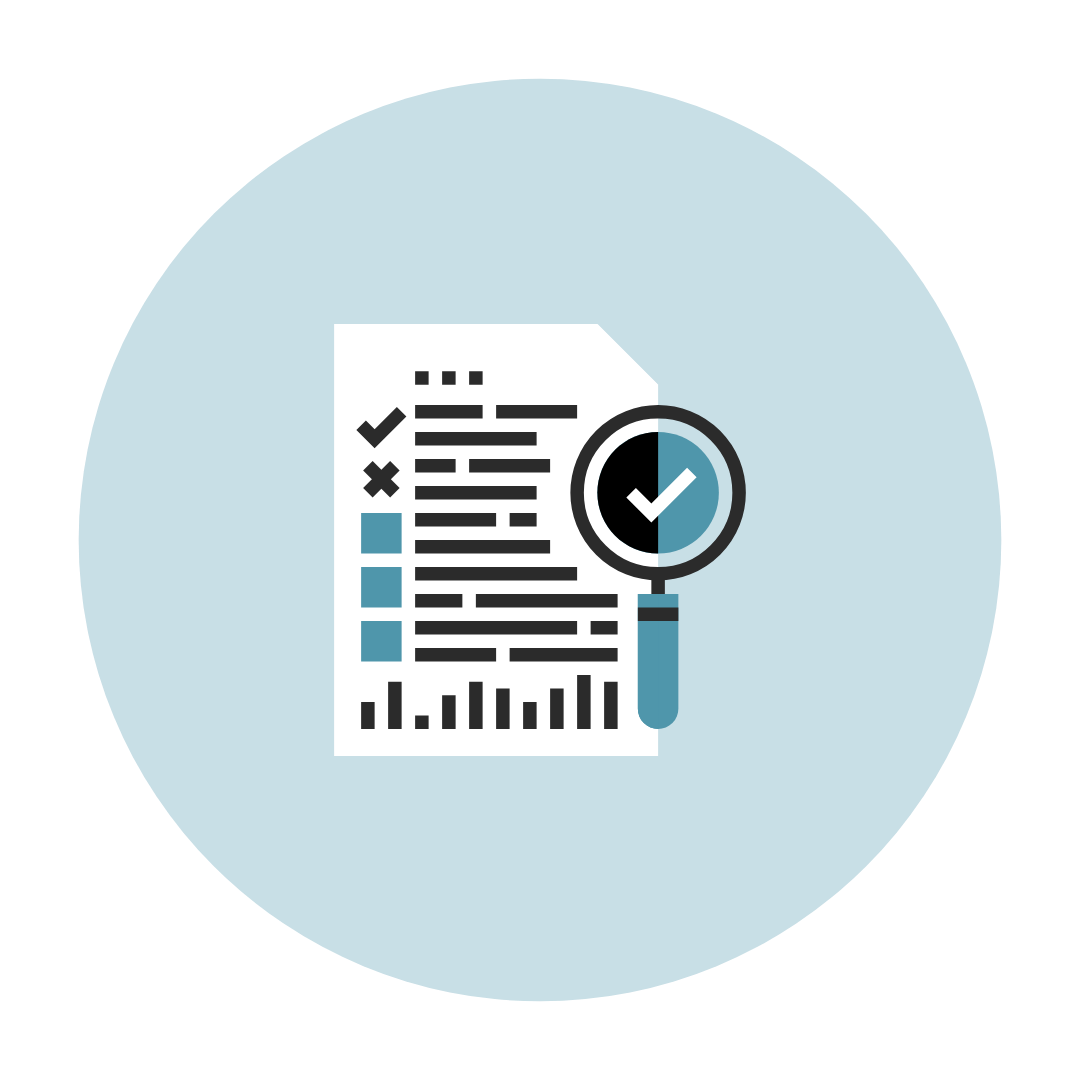 Cannabis SEO
Kush Media Co. knows the secret sauce when it comes to SEO. Specializing in dispensary and caregiver storefront SEO, we work tirelessly to create a customized website for your business. With our unique approach to website development and maintenance, your customers can easily find what they need. We pride ourselves on providing local SEO with maximum appeal to your target market(s).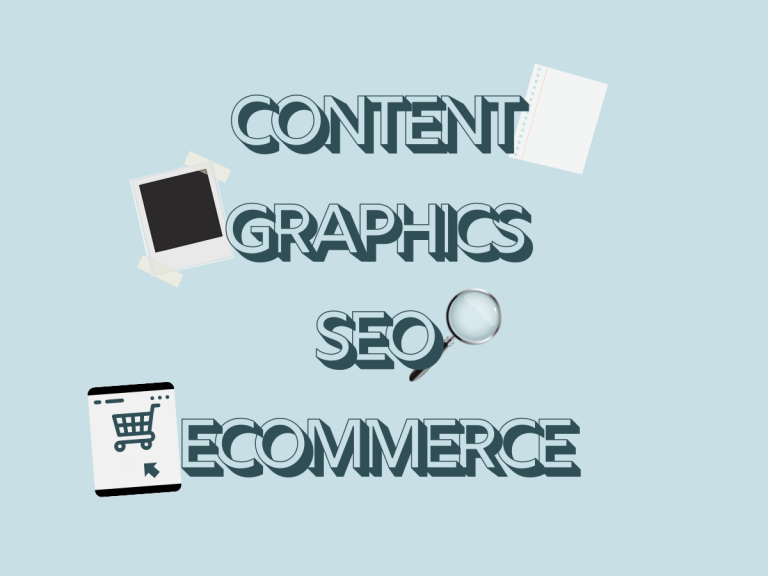 Kush Media Co. is proud to present to you some of our finest work. We take pride in our projects and partnerships and would love for you to see just what we can do for you! Check out some examples below.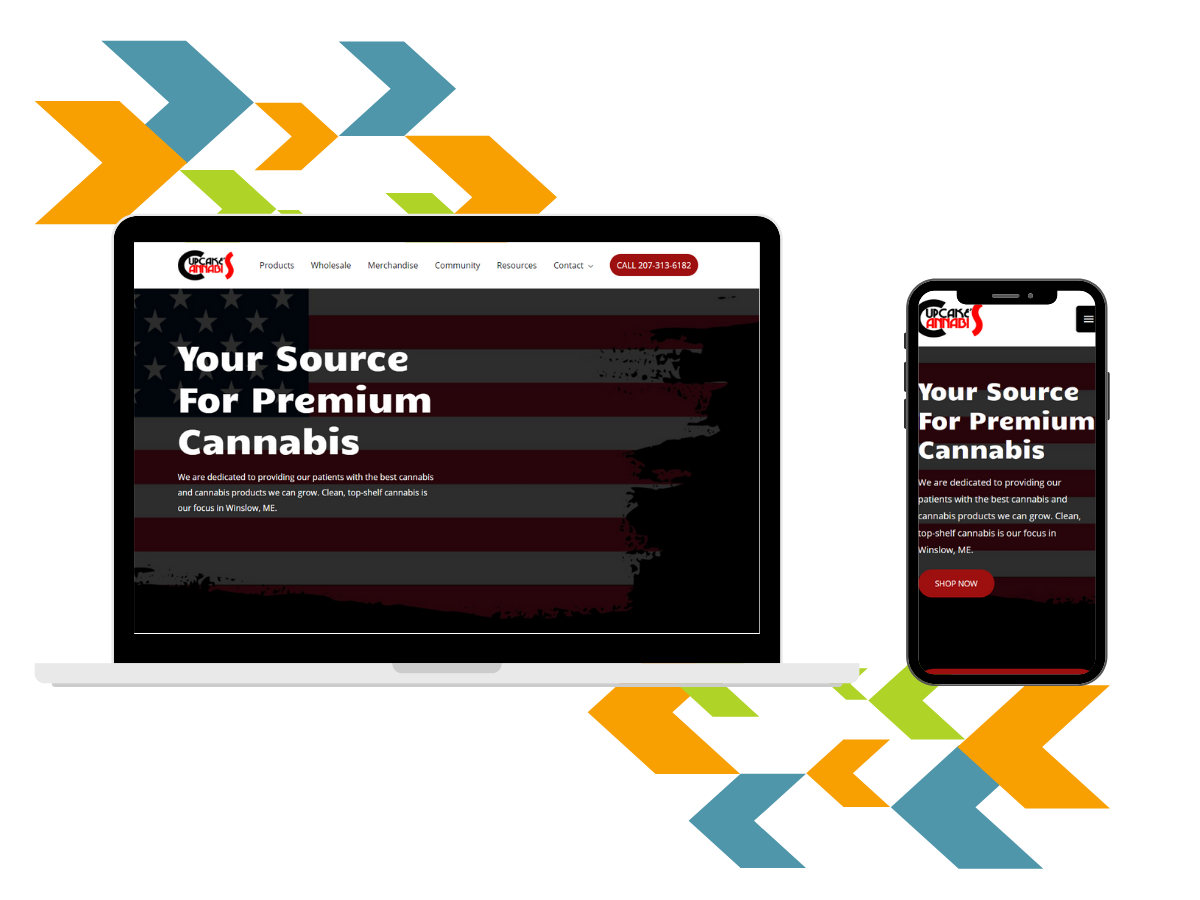 First up is Cupcakes Cannabis! Check out our stylish approach to page design. As well a smooth and sleek transitioning backdrop. Featuring some of the dankest buds, courtesy of Cupcakes Cannabis themselves. Our creative, modern, and stylish approach to webpage design will surely leave your customers impressed and ready to reach out. See for yourself below!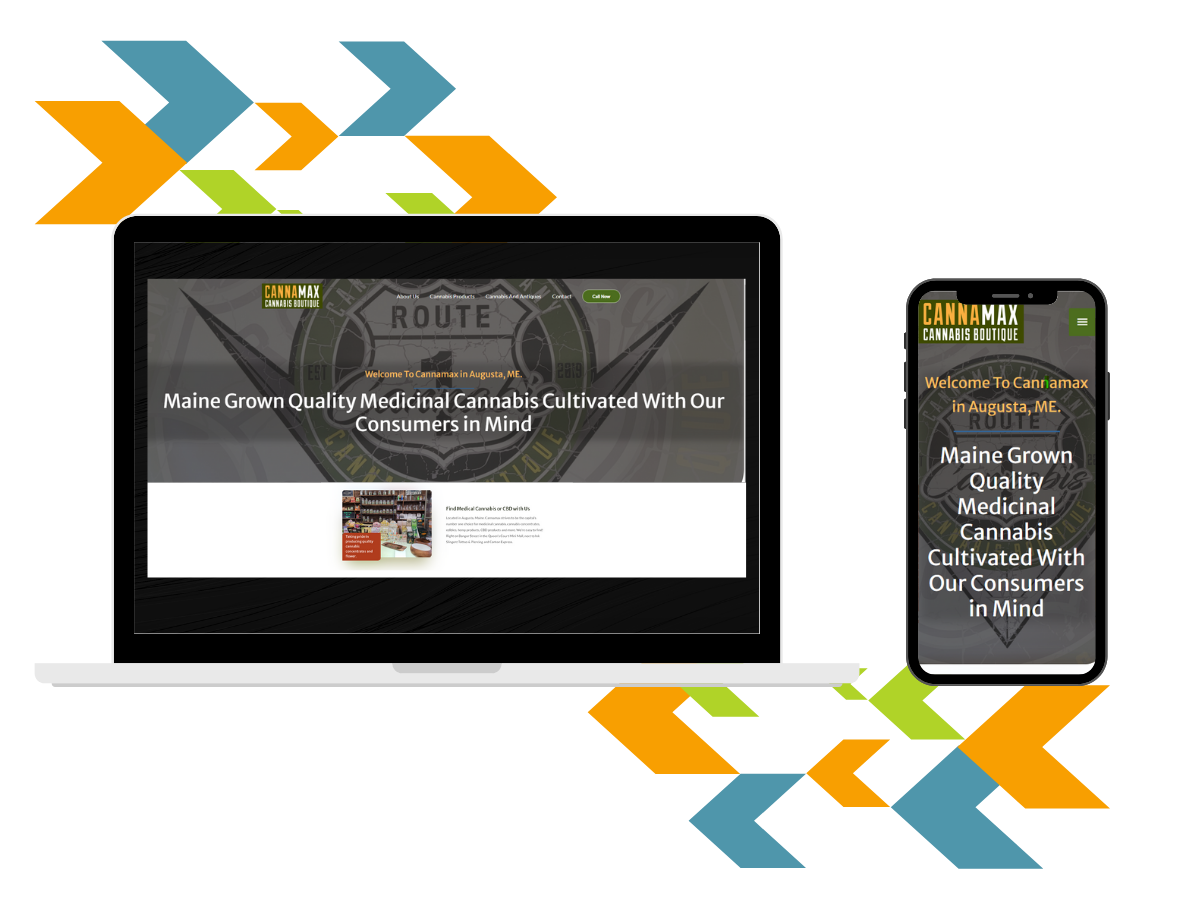 Next is Cannamax Cannabis Boutique. Check out the bold logo we graphically enhanced, and eye-catching color schemes. As well as a slick and streamlined online ordering experience! Our approach to personalized web design to client specifications really shines on this page. Give Cannamax Cannabis Boutique a look today!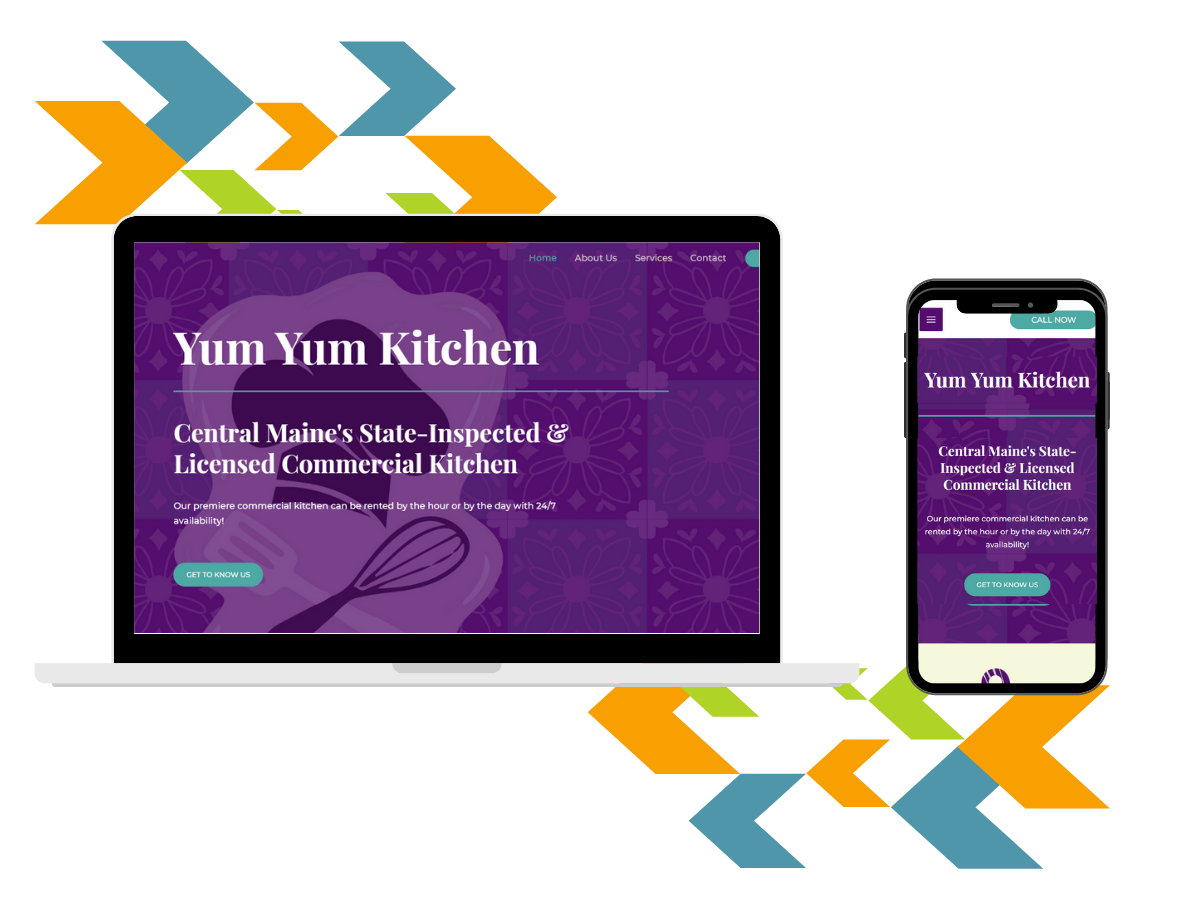 Yum Yum Kitchen's page is a testament to the skill of our graphic design powerhouses. A combination of soothing colors, rich contrasts, and custom art that speaks to the spirit of Yum Yum Kitchen and Kush Media Co. We can't wait for you to see just what we can do to bring your artistic desires to life. Have a look, the page speaks for itself!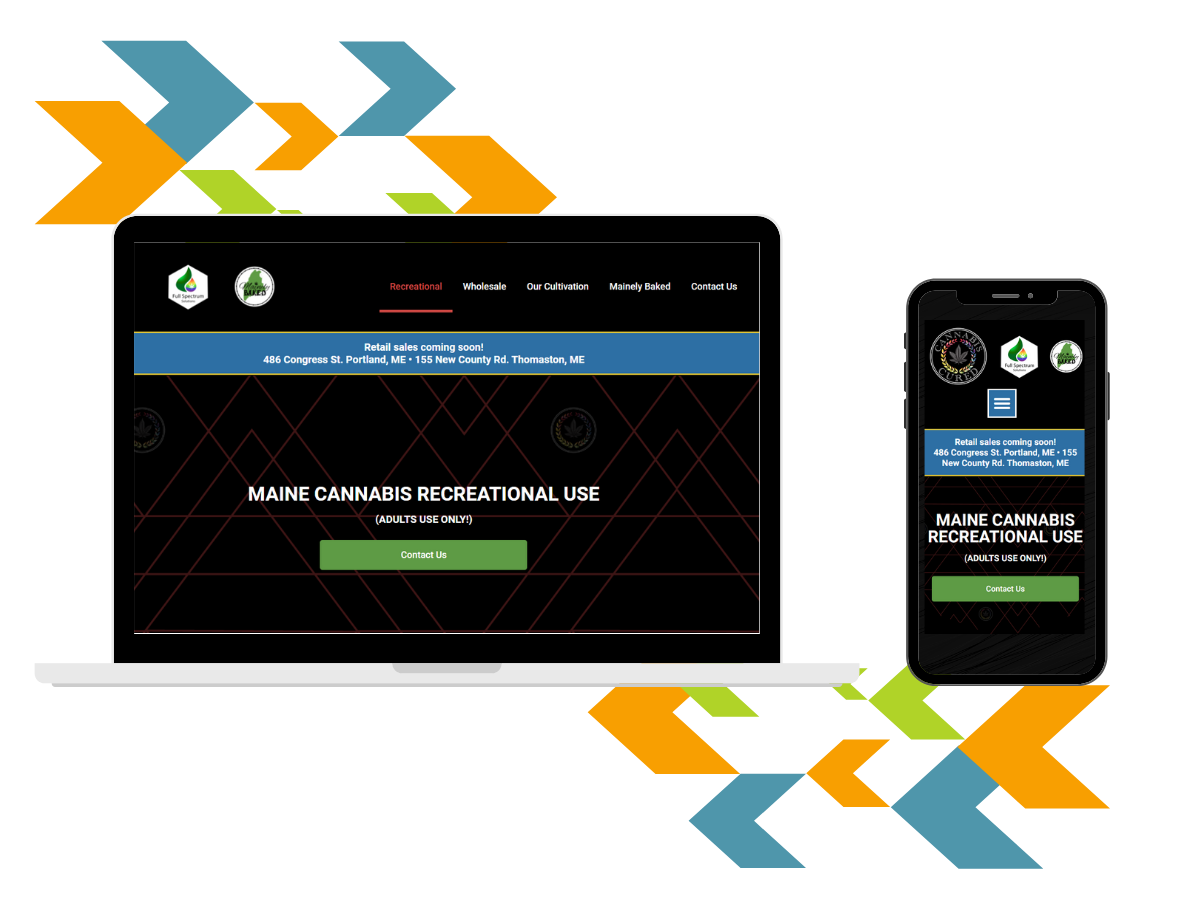 We're proud to show the diversity our sites are capable of with Cannabis Cured. With us, we can create multiple avenues your customers can take in order to make sure they get what they're looking for. Want to separate your medical promotions from your recreational/wholesale deals? Not a problem. We can do so and more with style, modernity, and ease of use. Check out the link below to see for yourself!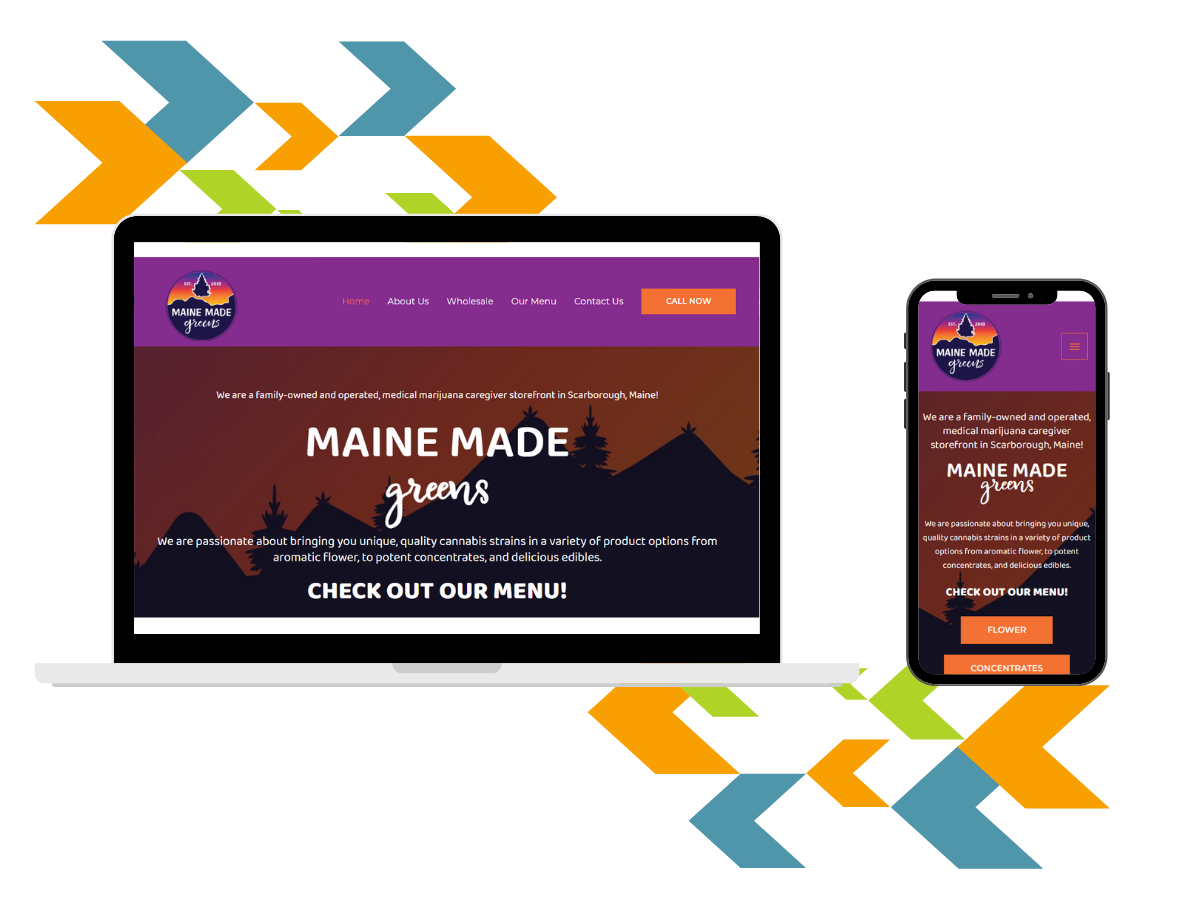 Maine Made Green's site is a testament to not only our graphic design skillset as well as our ability to make in depth and clean menus for your products. With warm, rustic colors that speak to rural Maine and a sharp and professional layout for product presentation. We pride ourselves on our multifaceted abilities. You can see Maine Made Greens in the link below.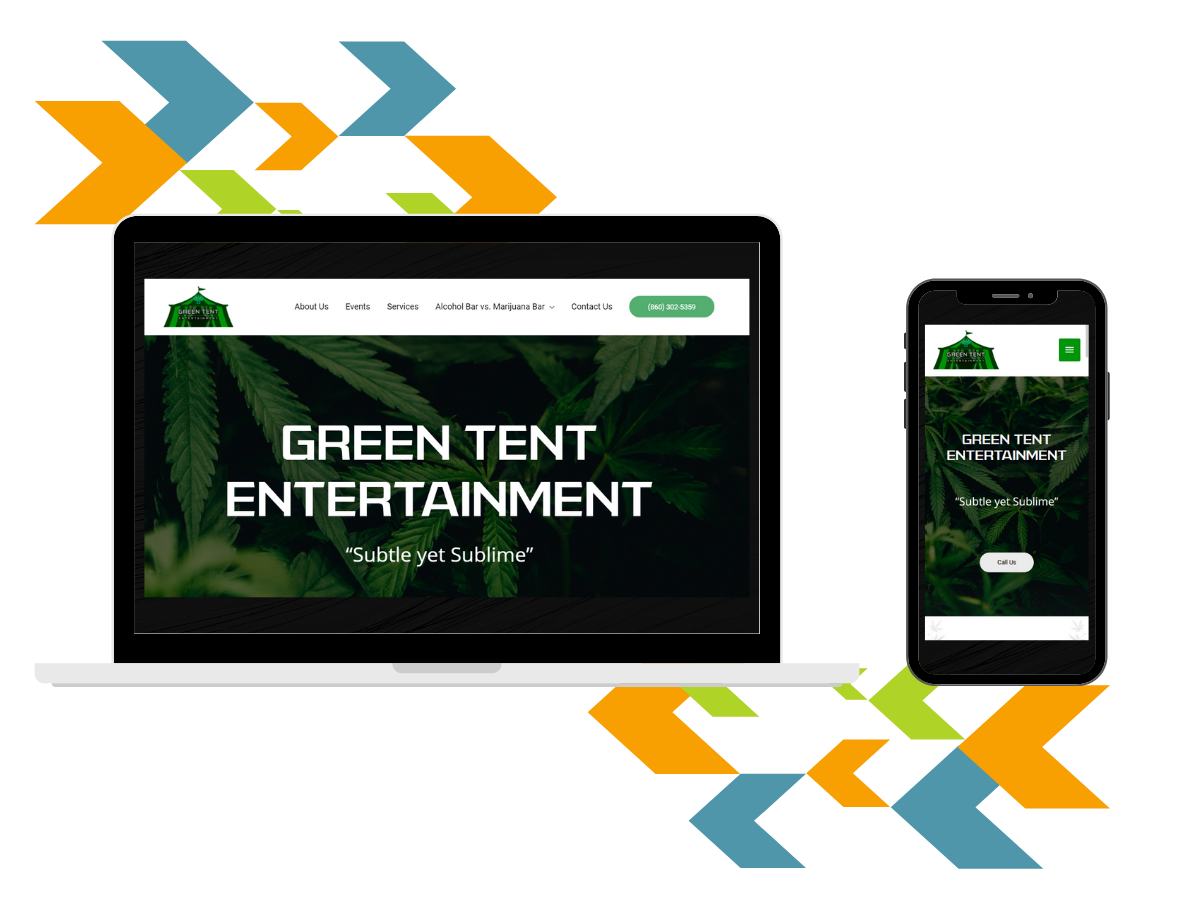 Looking to give your website a personal touch? Have photos from your work and events? We are happy to incorporate your captured moments and memories in to your webpage. With personalized layouts and professional placement of content we can truly convey the spirit of your business. Take a look at Green Tent Entertainment in the link below to see our skill in action!
Want your products displayed in a concise, stylish, and easy to browse way? Say no more, Kush Media Co. can make it happen! With our fully customizable page layouts, as well as our unmatched sense of style, we bring ecommerce to a whole new level. Check out HeshOne's page in the link below to see what we mean!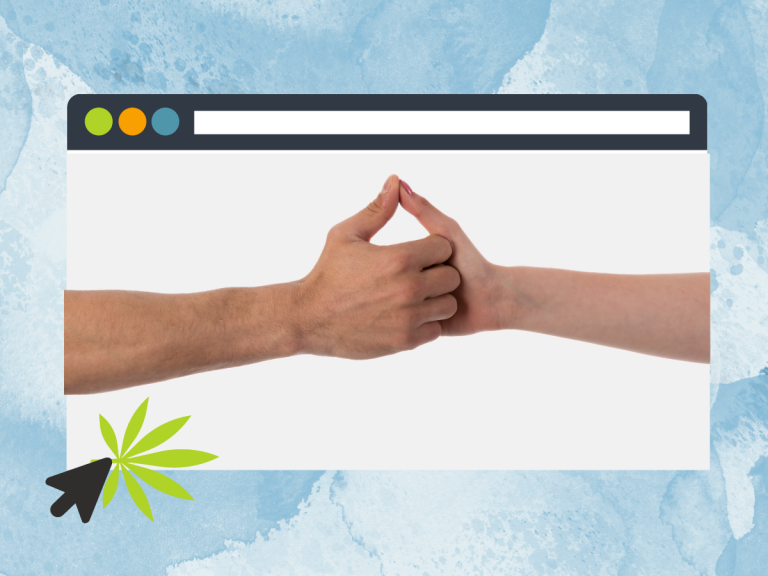 Trusted Partners
Kush Media Co. is proud to be partnered with some of the best names in the industry. We believe in and value community, family, and cooperation. This shows in not just our interactions with clients; but also with our esteemed partners. If you're looking for a little something extra outside of the realm of our expertise, please click the link below and get in touch with our wonderful partners! They can't wait to meet you.
Want to get in touch with Kush Media Co.? Say no more! We look forward to answering any questions you may have. Whether it's pricing, questions about our process, or if you're curious about a partnership, we can't wait to hear from you! Check out the link below to get in touch with us.