Outsourcing your cannabis website development and design is beneficial in many ways, including major cost savings, having website maintenance services easily available to you and saving your cannabis, hemp, and CBD business valuable time. The use of conventional online marketing methods excludes your cannabis business from many benefits. The comfort of your old domain is preventing your cannabis, hemp, and CBD business from reaching your full marketing, customer reach, and business development potential. Using a website management and marketing expert will give your cannabis, hemp and CBD business the boost it needs. Let's look at some of the reasons it makes sense for your cannabis business to outsource this area of marketing.
Managing your cannabis, hemp and CBD digital marketing and website can eat up a lot of your valuable time or the time of your employees.
You and your employees should be putting time and energy into your cannabis business's growth with focusing on development, cultivation, fulfillment, community outreach and customer service. Spending time on website development and regular maintenance can be difficult and require more time than needed if its added to all your other duties and responsibilities. Outsourcing these duties to a specialized company gives you more time to focus on the growth and success of your cannabis, hemp and CBD business.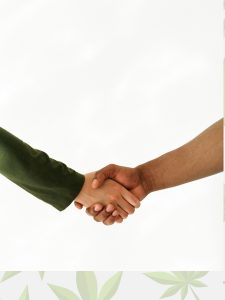 When you do not have to make space in the company, payroll, budget, software costs, training and more for a full time website management employee, you are saving your cannabis, hemp and CBD business time and money. You and your employees can continue to focus on the growth of your cannabis, hemp and CBD company, while the outsourced experts efficiently handle the website and digital marketing management for you, for far less cost than it would be to pay an in-house employee to handle this. Someone else is staying current on new technology, emerging techniques and keeping your cannabis, hemp and CBD business trending and relevant, without an out of pocket cost for your business to keep employees up to date on this training.
With outsourcing you are guaranteeing your cannabis, hemp and CBD business will have extensive services with skilled, creative and highly-trained experts readily available to you.
The best website and digital marketing firms keep themselves up to date on new and developing technology and use these skills to do their best work for their clients. Their only job is to meet the demands of a good website and keep your business relevant and up to date. Their experience is not wasted in other areas, or distracted because they are an in-house employee balancing multiple job requirements.
This readily available benefit also means that there will always be continued work and focus on improving and maintaining your cannabis, hemp and CBD website and business marketing development. By outsourcing you are guaranteeing a continuity of work, as it will be the experts job to ensure the work is always done. It is not an employee of yours, meaning sick days, personal crisis, or vacations are not your problem or anything you have to provide leeway for. The firm will ensure work is always continued in an efficient and organized manner without any need for management from you or your employees.
As you can see, the bottom line of outsourcing your cannabis, hemp and CBD website management is guaranteed cost and time savings, combined with having the most up to date and expert skills always working for your business. It makes sense to outsource your cannabis, hemp and CBD website management and digital marketing management. Call Kush Media Co today to learn how to get started!